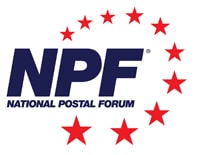 National Postal Forum 2016 presented BCC Software an in-person opportunity to connect with many customers, partners, and representatives from the USPS. For those that weren't able to make it, here are the top three observations we brought back from the show. You'll notice that each one happens to relate to one of the videos from our Data Points with Chris Lien series. Be sure you're following these short videos to stay ahead of what's going on in the industry!
The convergence of pixels to print (or what Chris Lien called High Tech to High Touch in a data points video a few months back) was on everyone's mind, thanks in large part to the USPS presentations. We'd like to know if this is on your mind in this month's One Question Survey.
Workflow optimization and automation was a huge topic among attendees. We heard over and over again from people looking for ways to automate both within their mailing workflow and between up/downstream workflows.
Once again at NPF we had countless customers stop by to let us know how much they appreciate our support team, many naming their favorite support representative. We are proud of our team and will continue to work tirelessly on your behalf.
If you were there and have other feedback to share, we'd love to hear from you at marketing@bccsoftware.com.