Maximize Your (Customer's) Data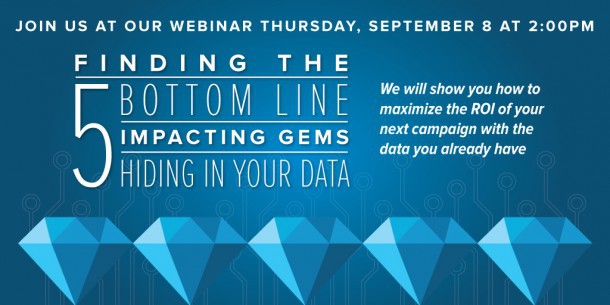 You may have previously downloaded our popular "Finding the 5 Bottom Line Impacting Gems Hiding in Your Data" guide. On September 8th BCC Software President, Chris Lien and Director of Marketing Communications, Shawn Ryan will present this information in an informational no-cost webinar at 2pm EST.
Learn how to leverage your (or your customers) data to increase results and reduce costs by taking advantage of all the things you can do with the name and address data you already have… Chris and Shawn will also discuss opportunities to take your communication to the next level with multi-channel marketing. The webinar will include a question and answer session with Chris and Shawn taking questions from the audience.
There will also be a Twitter promotion during the webinar with the top tweeter of information shared within the webinar will receive a $50 VISA gift card.
Webinar is closed.