New Videos Added to Data Points with Chris Lien Series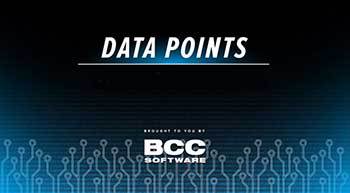 Last month we introduced you to our brand new video series: Data Points with Chris Lien. In these educational videos, BCC Software President and well-known industry thought leader, Chris Lien brings you interesting industry-related facts and provides context to help you understand how these data points impact your business. Since the last eBulletin, two new videos have been added:
As a reminder, you can view the entire library of Data Points videos any time. To catch new ones as soon as they're released, follow us on social media.