BCC Software Support Team Fully Re-Certifies as USPS Mailpiece Design Professionals
Rochester, NY Support Center Remains Entirely Staffed by Product and Industry Experts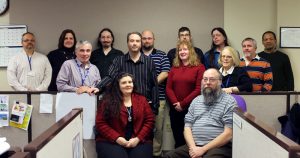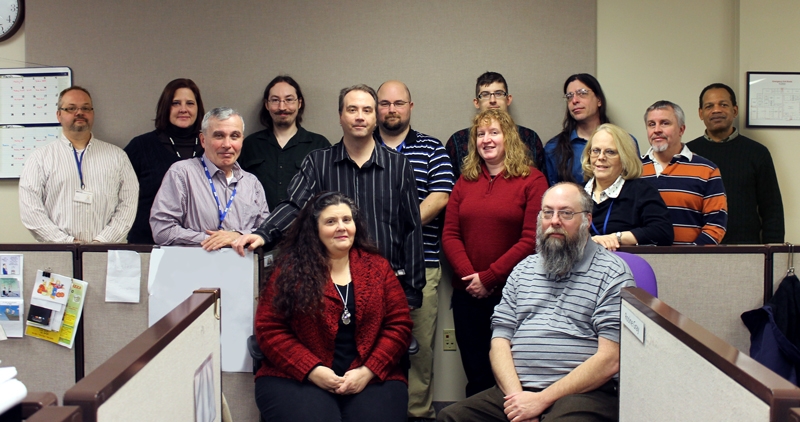 Rochester, NY – January 21, 2016: BCC Software™, a leader in postal preparation and data marketing services, is proud to announce that earlier this month all members of its support team successfully re-certified as United States Postal Service® Mailpiece Design Professionals. All members of the company's support department are located in the Rochester, NY office. The team re-certifies every two years to ensure that they are able to support customer's USPS® related challenges, as well as product specific questions.
"BCC Software customers expect us to be experts on the industry so this is one of many training and education initiatives that help us meet that goal" said Jim Mann, Vice President of Operations at BCC Software. He continued, "The certification process by the USPS ensures those that pass the exam are truly subject matter experts that can speak to Mail Piece Design requirements and postal regulations. As a result, we are better prepared to help our customers stay focused on growing their business."
The BCC Software team supports thousands of customers across multiple postal preparation and tracking products, including BCC Mail Manager and the Track N Trace® IMb™ tracing service. These seasoned support professionals boast an average six years of tenure with the company and pride themselves on being more than product experts. Customers rely on them to leverage their mailing industry expertise to help solve complex challenges brought on by different types of jobs.
Classic Graphics in Charlotte, NC has been a BCC Software customer for nearly a decade. Mailing and Fulfillment Sales Manager Glen Swyers knows how important it is for his team to be backed up by BCC Software, "For Classic Graphics, BCC Software is not just a software company but a strategic partner. We appreciate the fact that their team members are both software and postal experts."
Other customer facing and engineering resources at BCC Software take advantage of this education and certification as well. Approximately one-third of the company carries the certification, with quality assurance, professional services, and technical writing also boasting 100% certification rates.
The Mailpiece Design Professional certification is received after passing an exam that covers USPS standards for letter and flat-size mail, including addressing standards, mail classification, and Intelligent Mail® barcode specifications. The exam also covers topics like designing automation pieces to comply with tabbing and flexibility standards and move update requirements.
About BCC Software, LLC: Based in Rochester, NY, BCC Software creates innovative postal software solutions and provides extensive data marketing services. The company was founded in 1978 and employs approximately 80 people. More information on BCC can be found at www.bccsoftware.com or by calling 800.624.5234.
BCC Software Media Contact: Shawn Ryan, Director of Marketing Communications, shawnr@bccsoftware.com, 585.341.3357
###
© 2016 BCC Software, LLC. All rights reserved. BCC Software, the BCC Software logo, BCC Mail Manager, and Track N Trace are trademarks or registered trademarks of BCC Software, LLC. The following trademarks are owned by the United States Postal Service: United States Postal Service, USPS, IMb, and Intelligent Mail.