Your business requires a solution for today's needs, with the flexibility to keep pace with changing customer and USPS® demands tomorrow. With BCC Mail Manager™, you get the most adaptable postal software available that enables continued business growth.
BCC Mail Manager has more standard functionality than ever!
BCC Software has added and enhanced functionality in BCC Mail Manager desktop software, including more intuitive list import capability and creation and processing of Every Door Direct Mail® (EDDM®). Additionally, BCC Mail Manager's expanded functionality includes basic versions of palletization, periodical Firm packaging, and TaskMaster® automation capabilities to improve your workflow. Options to upgrade each to advanced versions with more capabilities are available.
Built on the best expanded technology platform in the industry, BCC Mail Manager is backed by the only team of 100% USPS® Mailpiece Design certified support professionals. Providing the most comprehensive Intelligent Mail® solution set available, this powerhouse desktop software improves and maximizes your postal discounts – allowing you to stay focused on the success of your business.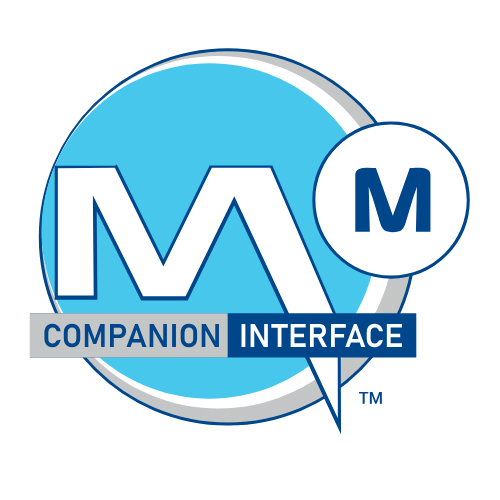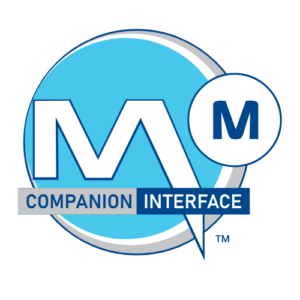 Mail Manager, the premier end-to-end mail processing software, now with Companion Interface (ci)
Companion Interface (ci) offers the user-friendliness of our Bulk Mailer® solution with power and control for advanced users– all in one dual interface.

Featuring a New Dual-Interface
Enter the new era of Mail Manager. The gold standard of presort software continues to innovate and provide the best solution in the industry. We've created a new dual-interface that combines the best of both worlds using the power of Mail Manager plus the easy-to-use Bulk Mailer interface.
Faster Workflow
Complete jobs faster than ever with the easy-to-use interface and the improved Mail Manager back-engine.
Powerful Flexibility
Onboard new employees faster with the user-friendly nature of the companion interface while reaping the benefits of the powerful engine of Mail Manager. Once you're ready to utilize the features of Mail Manager's "power-user" mode, we're here to help. Ask about a Mail Manager ci free trial.
Cut through ever-changing USPS® red tape to provide dependable mail processing performance. BCC Mail Manager easily adapts to changes in your business and industry—while delivering optimal mailing efficiency and economy.
Intelligent Mail Tracking
Gain better visibility into the mail stream using Track N Trace® — BCC Software's intelligent Informed Visibility® mailpiece tracking and reporting tool. Updated file encryption keeps information secure when transferring data from BCC Mail Manager™ to TNT™.
Calling BCC Software is like talking to regular people…They are always available, and they seem to go out of their way to help.
Ken Miller, Lee Enterprises
Challenge
Lee Enterprises needed a solution that could keep up with their evolving operations, combine power with value, and provides unlimited technical support.
Solution
Previously, Lee Enterprises had depended on an expensive software solution. As their operations evolved, they decided they needed a new software solution, and selected BCC Mail Manager.
Results
Lee Enterprises saved thousands of dollars using BCC Mail Manager and gained confidence that BCC Software's support will respond quickly.
Handle mailings with ease
Improve your operations and manage your costs more easily. BCC Mail Manager is the most flexible and affordable postal software platform available on the market with more standard functionality than ever. Learn why.
Certified and Experienced
Our top-rated bulk mailing software, BCC Mail Manager, is USPS® CASS™ and PAVE™ certified with over four decades of experience.
End-to-End Mail Processing
Provide a portfolio of mailing services (presorting, address standardization, de-duping, and more) to a wide range of clients.
Powerful Output Functions
Tackle elaborate merges, graphics and formatted text, and output to multiple label formats.
Better Data and Reports
Generate complete, correct and current data, all required postal documentation, as well as production reports.
Flexible Features
Choose the features you need now and add functionality (like automated mail preparation) as your business grows.
Quick Return on Investment
A natural fit in any PC-based operation, BCC Mail Manager is simple to integrate and easy to learn.
Subscription Pricing
Subscription-based pricing makes it more affordable to get started with BCC Mail Manager or add options.
Preparation Methods
CASS™ Cycle N Certified
PAVE™ Gold certified in over 100 categories
ZAP + MAC Batch™ certified
Utilizes RDI™ technology from the USPS to flag residential addresses that can cost additional postage
Intuitive List Import
Getting data into the BCC Mail Manager system is simple thanks to our intelligent import tools.
Every Door Direct Mail™ (EDDM™)
Easily create and presort your EDDM lists without having to purchase lists or use other software.
Palletization
Palletization for proper mail sorting and container labels included with all BCC Mail Manager installations. Advanced preparations can be handled with extended optional capabilities.
Firm Packaging
Firm Packaging for Periodicals allows you to bundle multiple Periodical mailpieces for significant savings.
TaskMaster™ Automation
Built-in capabilities allow hands-off processing, with optional features available to automate the most complex jobs.
Mail Tracking
Gain better visibility into the mail stream using Track N Trace® — BCC Software's intelligent Informed Visibility® mailpiece tracking and reporting tool.
Integrated Data Marketing Services
Available Options
BCC Mail Manager options can satisfy virtually every need you may have now or in the future. Optional add-ons quickly pay for themselves through gains in your work efficiency.
Mail.dat®
Allows for last-minute changes in piece weight, job status details, or appointment information and increases your mailing flexibility.
Easy connectivity to PostalOne! system
Replaces cumbersome USPS® reports in paper form
Eliminates need for costly third-party Mail.dat packages
Palletization
Advanced pallet settings and options to customize palletized sorts and increase mail efficiency.
First-Class Mail and USPS CSA Palletization
Package-based • Sack-based • Tray-based
Network Option
One solution for advanced database sharing capabilities
Powerful Automation
TaskMaster™ brings high-end, comprehensive automation to your operations. Easily record individual tasks or whole jobs, and set them to playback anytime, day or night, with little or no operator attention.
Script repeat jobs in BCC Mail Manager.
Access to all regular scripting functions.
Full support for batch presorting, and more.
Package Services
For easier and more profitable package mailings.
Bound Printed Matter / Parcel Select®
Media Mail® / Library Mail
Enhanced Merge/Purge
Take your list-control and deduping capabilities to impressive new levels to fully maximize list data. Easily combine multiple lists into one, and perform Merge/Purge by matching on selected fields.
Firm Packaging Plus
Advanced Firm Packaging settings and options for best possible rates on bundled Periodical mailpieces.
Specify custom Firm expressions, keep Firms together in a single container, access to Firm repeats, and more.
Mail Manifesting
Organize and document your variable mailing jobs to ensure streamlined production and proper postal discounts.
Submit the most up-to-date job details
Available for both First-Class Mail® and Standard Mail®
Priority Mail®
Add new Priority Mail services to your offerings with a small learning curve and enhance your customers' mail experience.
Data Preflight
Output quality and direct mail proofing tools to ensure your jobs are done right the first time.
NCOALink Data in House
MOVE Manager option for customers who license USPS NCOALink data in-house.
Customized Market Mail
Makes it easy to process USPS® Customized MarketMail® subclass jobs. Reach recipients with unique messages and formats that break through the marketing clutter.
Mail Tracking
Gain better visibility into the mail stream using Track N Trace® — BCC Software's intelligent Informed Visibility® mailpiece tracking and reporting tool.
Integrated Data Marketing Services
Download the data sheet and learn more about BCC Mail Manager™