Canon Solutions America and BCC Software Announce New Alliance
Strategic Relationship Opens New Efficiencies for Mailers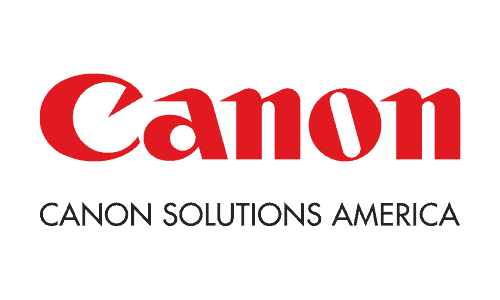 MELVILLE, NY & ROCHESTER, NY – Canon Solutions America, Inc., a wholly owned subsidiary of Canon U.S.A., Inc., announced a strategic alliance with BCC Software, a leading provider of mailing software solutions designed to optimize postage costs and improve data processing workflow efficiency.
Canon Solutions America's alliance with BCC Software merges the seamless nature of printing hardware and BCC Software's product and data service offerings. Today's customers are looking to streamline more complex processes to optimize print revenues. In order to do this, it's important to look not only at print, but also all the processes both before and after; like mail preparation. Canon Solutions America's strategic relationship with BCC Software enables customers to purchase their solutions direct from Canon Solutions America, Production Print Systems division with the support of BCC Software representatives throughout the process. This collaborative sale is especially important in inkjet sales.  Driving new applications to the inkjet engines requires an understanding of the postal promotions and regulations for mail and, by putting smart processes in place for the mail stream, companies may recognize enough savings to justify the acquisition of a Canon inkjet press. It becomes a win-win for all parties.
"For our customers and partners, this partnership means a real opportunity to move the needle toward totally streamlined mail processing," said BCC Software president Chris Lien. "When the hardware and the software speak to one another, that level of optimization sets human capital assets free within a business to focus on customer satisfaction, sales, marketing, and other areas of key importance."
BCC Mail Manager, BCC Software's flagship product, enables mailers of all sizes to take advantage of the numerous advances in technology developed by the USPS, especially when used in conjunction with the company's industry partners' products and services.
Solutions, like the BCC Mail Manager suite, integrate with Canon's Océ PRISMAproduction software, which is a high-performance workflow and output management system. The flexible, server-based output management system unites workflow by driving multiple print engines and print language formats across multiple sites, creating a unified platform for mid- to high-volume, high-speed printing. The integrated Workflow Manager option offers a powerful graphical interface for the design of sophisticated production workflows based on business rules. The module can utilize all Océ PRISMAproduction options and includes connectivity to integrate BCC Mail Manager to manage tasks across the whole document output process. The Workflow Module enables automation to be maximized from raw data input up to optimized ready-to-print files.
According to Ed Jansen, Vice President Professional Services, Canon Solutions America, Production Print Solutions, "Canon Solutions America's strategic relationship with BCC Software further strengthens our consultative approach to providing solutions addressing our customer's strategic business challenges today and into the future. BCC Software's postal optimization solutions complement PRISMAproduction's White Paper Strategy enabling our customers to recognize postal savings that drive new application opportunities and revenue streams onto their inkjet engines. We are very excited about this valued relationship."
Current Canon Solutions America customers can see BCC Software products firsthand at the thINK Conference October 10-12 at the Waldorf Astoria Boca Raton Resort and Club. BCC Software is a proud Gold level sponsor of the second annual event, held exclusively for Canon Solutions America Production Print customers.
About BCC Software
Based in Rochester, NY, BCC Software creates innovative postal software solutions and provides extensive data marketing services. The company was founded in 1978 and employs approximately 85 people. More information on BCC Software can be found at www.bccsoftware.com or by calling 800-624-5234.
About Canon Solutions America, Inc.
Canon Solutions America provides industry leading enterprise, production, and large format printing solutions, supported by exceptional professional service offerings. With the technology offerings of the Canon and Océ brands, Canon Solutions America helps companies of all sizes improve sustainability, increase efficiency, and control costs through high volume, continuous feed, digital and traditional printing, and document management solutions. A wholly owned subsidiary of Canon U.S.A., Inc., Canon Solutions America is headquartered in Melville, N.Y. and has sales and service locations across the U.S. For more information on Canon Solutions America, please visit csa.canon.com.
Canon Solutions America, Inc. Website:
http://csa.canon.com
For sales info/customer support:
1-844-443-INFO (4636)
###
© 2016 BCC Software, LLC. All rights reserved. BCC Software, and the BCC Software logo are trademarks or registered trademarks of BCC Software, LLC.
Océ PRISMAproduction is a trademark of Océ Technologies B.V.    Océ is a Canon company.