Renewing Subscriptions, Purchasing Credits, and More
Ever in a pinch to renew software? Do you find yourself needing to purchase prepaid credits at the last minute? Well, BCC Software has the solution for you. By utilizing our Customer Portal, you have the ability to renew software, options, or subscriptions, and access the Data Services (DS) Store to purchase prepaid credits.
How do you get started? Simply log into the Customer Portal: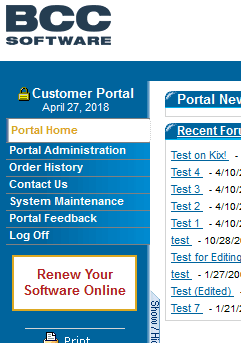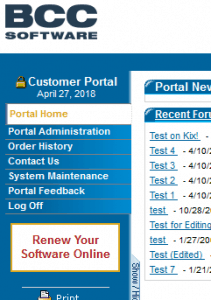 Customer Portal users who have Admin or Purchaser rights will see a "Renew Your Software Online" button, located on the left side of the homepage.
By selecting this button, a menu of upcoming renewals and open orders will appear. Simply select Review/Checkout for any product you wish to renew and/or purchase and follow the steps to complete the order.
Note: This option is not available if you work through a dealer. To renew, please contact your dealer directly.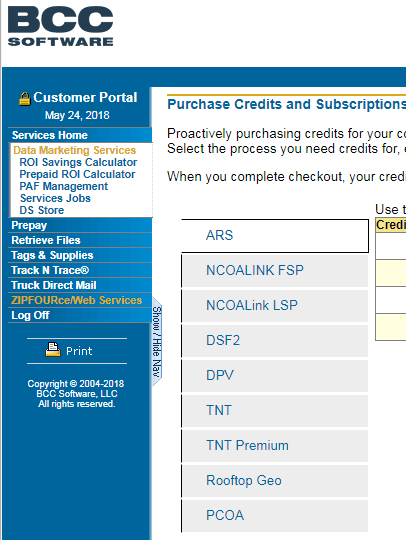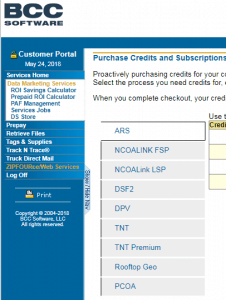 Users who have Admin or Purchaser rights also have access to the DS Store to purchase prepaid credits, which can be found under Services > Data Marketing Services.
To make a purchase, highlight the type of credits you need, then enter number of blocks under Quantity, and click Update Order. To complete your order, review your order summary and select Proceed to Check Out.
Once successfully completed, the credits will be immediately available to use.
Note: This option is also available to customers who have dealers.
If you have any questions, please contact our Sales department at 800-337-0442 or sales@bccsoftware.com.