Address Cleansing Plus Workflow Equals Superior In-Plant Efficiency
This is a guest article from Solimar Systems, a valued BCC Software partner.
The concept of a workflow is frequently discussed, especially in terms of transactional print or direct mail. However, the term can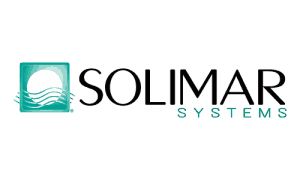 mean different things to different people, depending on the company and context. From the Solimar Systems perspective, "workflow" is used to describe an optimal set of processes that are defined in and monitored by software that can be automatically or manually triggered to complete a set of tasks in the process of completing the delivery of information to an end user. And these said processes should be tracked, have real or near real-time visibility, alerts, and reporting capabilities. The ultimate goal being to drive the most efficient, accurate, and cost-effective communications process possible.
As part of this concept—especially in the print and mail industry—having the correct data for a mailing is extremely important. Returned mail due to incorrect addresses not only costs companies money, but can damage the recipients' perception of the brand, and cause a loss of or delay in critical communications. Which is why having an integrated and proven address cleansing component as part of your overall workflow solution is necessary.
When it comes to critical communications, there is no debating the requirements that need to be met when delivering information from a state government, as is the case with the State of Colorado Integrated Document Solutions (IDS) group. As the in-plant for the State, IDS is responsible for a large amount of printing and more than ten million mailings on an annual basis. That number continues to grow as they take on more work. The transactional nature of their print and mail business includes critical communications such as benefits and correspondence to Medicare/Medicaid and Social Security recipients, as well as warrant correspondence, utility bills, and automotive registration renewal postcards.
With the volume of their mailings and the time-sensitive nature of the information, they turned to the print software vendor community to look for an Automated Document Factory (ADF) solution and inkjet printing platform. For project management reasons, they broke these needs into two projects and chose to lay the foundation for the transition to inkjet by implementing an ADF solution first. The State had to make sure it had efficiency, visibility, tracking, and reporting of their print and mail workflows prior to onboarding more work or a more capable inkjet printing solution. With their black and white cutsheets, they were already printing more than 40 million impressions per year.
After completing the Request for Proposal (RFP) process, the State of Colorado chose Solimar Systems to provide the ADF. As part of the Solimar Systems Chemistry™ Platform, the State would benefit from the strategic partnership Solimar has with BCC Software and their fully integrated address quality solutions. More than just an ADF, Solimar's proposal was to provide the State with a dashboard for visibility, tracking, and reporting for oversight and superior enhancement, and address cleansing capabilities to increase deliverability and reduce cost of their transaction communications mailings.
Gilbert Gomez leads the variable data design team and has been with the State for over 14 years. In an interview with Solimar Systems' CMSO, Mary Ann Rowan, he shared this:
"A benefit of our relationship with Solimar is that they brought us BCC Software. The address cleansing software is much better than the software we were using before. I believe we get more accuracy and [it] allows us more visibility, which is what we want. The address cleansing has been very good and being able to integrate it into the dashboard with [BCC Software's] Track N Trace® software gives us the ability to track anything from our shop to delivery. We can hold the USPS® accountable for getting the mail piece to the recipient and we have visibility into where every job is in our shop."
As the State continues to evolve their implementation, they are finding ways to optimize their print and mail processes, including changing how they batch jobs together, the timing for getting them out into the mailstream ,and tracking the optimal process for delivering their clients' critical communications to the citizens of Colorado. Without the Solimar Systems Chemistry Platform and BCC Software address cleansing and Track N Trace® capabilities, their processes would be significantly more expensive and time consuming. Moreover, they have increased accuracy and can report their Key Performance Indicators up through the chain-of-command to retain their position as the primary print and mailer for the State.
These are results and efficiencies your production environment can realize as well, whether you are a transactional printer, direct mail shop, in-plant, or service bureau that has to be a jack of all trades. We invite you to visit with us at PRINT 18 in Booth 1600 this September 28th through October 2nd in Chicago. Even if you aren't able to make the show, you can reach out to us through BCC Software or by emailing sales@solimarsystems.com.