BCC Software Support Team Continues Adding Industry Certifications
Continued education helps staff give best possible level of support to BCC Software's customers.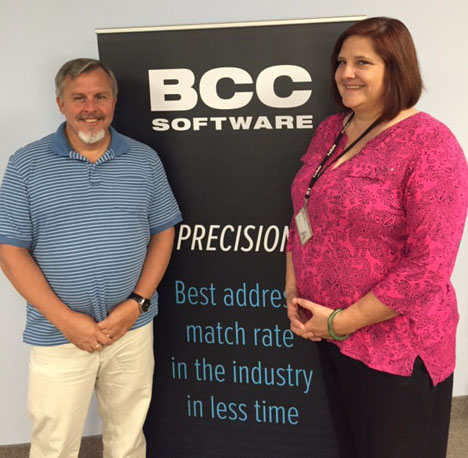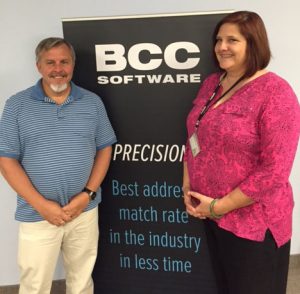 Rochester, N.Y. – August 23, 2016: Today BCC Software is pleased to announce that two members of its support team extended their postal industry expertise, earning the new Mail Professional Advanced Certification from Idealliance. Each member of the BCC Software support team is an already certified USPS Mailpiece Design Professional and two team members have extended their accreditations. Douglas Gill and Mary Krause participated in the new Idealliance certification program and earned this achievement by demonstrating a thorough knowledge of the advanced principles of mail preparation and distribution through the U.S. Postal Service network.
"I pride myself on my ability to help our customers," said Douglas Gill, a 10-year veteran of BCC Software. "By keeping my knowledge of best mail practices up-to-date I can be comfortable that I am giving my customers the information they need to properly prepare and enter their mail without issue, and get the best postage savings possible."
BCC Software's USPS Mailpiece Design Professionals provide unparalleled support about both the company's product and services, from BCC Mail Manager to new releases like the award winning Integratec API platform. Support team members are also advocates for clients. They work daily to help customers produce top quality mailings that are compliant and produce results.
"If it saves them a step, or an additional phone call to the USPS by being confident in the information that I give them, then I have done my job," Mary Krause explained. She has worked for BCC Software since 2010.
All of BCC Software support personnel work at the Rochester, N.Y. contact center and are available by phone, email, or through the customer forum. They are all included on the complete list of certified Mailpiece Design Professionals.
"Calling BCC Software is like talking to regular people," described customer Ken Miller of Lee Enterprises of BCC Software's support team. "They are always available, and they seem to go out of their way to help."
The Idealliance certification program equips professionals involved in the extending printing and mailing supply chain with a complete understanding of the postal-facing aspects of mailing. To learn more about the course, visit the Idealliance MailPro Certifications page.
About BCC Software, LLC: Based in Rochester, NY, BCC Software creates innovative postal software solutions and provides extensive data marketing services. The company was founded in 1978 and employs approximately 80 people. More information on BCC Software can be found at www.bccsoftware.com or by calling 800.624.5234.
BCC Software Media Contact: Shawn Ryan, Vice President, Product Strategy, shawnr@bccsoftware.com, 585.341.3357
###
© 2016 BCC Software, LLC. All rights reserved. BCC Software, the BCC Software logo, Integratec, and the Integratec logo are trademarks or registered trademarks of BCC Software, LLC. The following trademarks are owned by the United States Postal Service: United States Postal Service and USPS.