Two Ways Print and Mail Shops Can Remain Competitive in a Digital World
This is a guest article from Virtual Systems, a valued BCC Software partner
As mailing costs rise and direct marketing shifts to digital formats, there are those who predict doom and gloom for the print and mail industry. Despite these naysayers, many print and mail shops are thriving because the truth is that print is still alive and well. Even millennials, who adore all things digital, have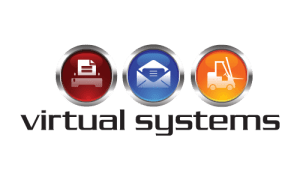 extremely high engagement rates with print materials. A recent study found that a whopping 92% of college students prefer print material to digital content and find it more trustworthy. So, while the demand is still present for print materials the margins are slipping, but there are ways to thrive in this industry.
The Inkjet Printer
One of the best ways to reduce costs and increase profit margins or reduce prices is to invest in an inkjet printer. Yes, they are an investment, but they do have an excellent ROI. First, they can simply do more at a faster rate. These increased volumes more than offset the cost of the machines. Second, they deliver the ability to do full-color printing on all jobs no matter what the size. The colors are truer because the machines use liquid ink and it has the ability to print in multiple colors and black and white in one pass, making it extremely efficient.
Third, the design and build of inkjet printers alone makes them more reliable than toner machines. They are sturdy and can typically handle two to three shifts per day. Forth, these systems are flexible, allowing for large format printing and multiple paper options. And finally, fewer staff are needed to complete jobs using an inkjet printer, which is a huge time and money saver for businesses.
The bottom line is that the reduced operational costs and expanded capabilities of an inkjet printer can improve a print and mail shops competitive capabilities in any marketplace. While some view it as a luxury item, you could argue it is necessary for success in this industry.
Deliver Non-Traditional Services
Today, businesses have a larger focus on branding their company vs. just selling products. A print and mail shop must do the same to be competitive, growing their client base and improving retention rates. Options for non-traditional services that can have a big impact on your bottom line include:
Becoming a Branding Partner: Develop systems that allow you to support your client's branding efforts. This can include developing a brand style guide that records color, font and other brand elements to assure that these features are consistent across all print materials from letters to brochures. Create "branding packages" that group key print materials into a lower price point that support branding. This may include everything from business cards to t-shirts. Your options should be designed to engage different needs from new entrepreneurs to established businesses. Managing branding details will keep these customers coming back again and again.
Providing Database Management Services: As the USPS® becomes more demanding on the precision of the accuracy of information necessary to reduce costs and raises prices, having a streamlined, accurate, and searchable database is more important than ever for direct mail marketers. Develop the expertise to manage these data bases and you will increase your profits while reducing mailing costs for your clients, which is a win-win for everyone.
Providing Mail Tracking: Using the USPS free Intelligent Mail® Barcode (IMB), you can track bulk mail shipping for clients, which can be translated into actionable information. Enhanced software systems provide real-time data on the status and location of any mail piece. Your clients could use this information to schedule marketing calls or other follow-up actions timed to when the letter was received. This simply process improves conversion rates of client mailings, which they will love. You can charge for this service or offer it for free for a competitive advantage.
As more e-commerce businesses ship products across the country and the world, the demand for cost-effective fulfillment services is on the rise. Delivering this service can help you grow your business and retain current customers, but it isn't for everyone. You must have the space, dedicated staff, and expert software that can manage shipments and returns to an ever-changing list of recipients. This process is different than mailing marketing materials and it must be managed well to be successful. If you are willing to make the investment, fulfillment services provides a steady income stream that can help stabilize cash flow.
The print and mail industry is strong but remaining competitive will require investing in new technologies, such as inkjet printing, and expanding services to meet customer demands. There isn't a one-size-fits-all solution to thriving under current market conditions, but there are many opportunities for those willing to make a change.