BCC Software Introduces New Track N Trace® Visualization Tools
For the unaware, Track N Trace from BCC Software enables users to gain visibility into the mailstream by leveraging USPS® Informed Visibility® technology, providing unmatched mailpiece intelligence and reporting.
BCC Software has been improving the reporting aspect of the Track N Trace platform, recently introducing robust visualization tools to help mailers better understand where mailings are to improve timing and effectiveness.
There are over twenty reports to choose from inside TNT, including five Jobs Reports, five Performance Reports, four Inbound Reports, and many more. Below are some of the new visualizations available inside the updated TNT platform:
Mailing Status Overview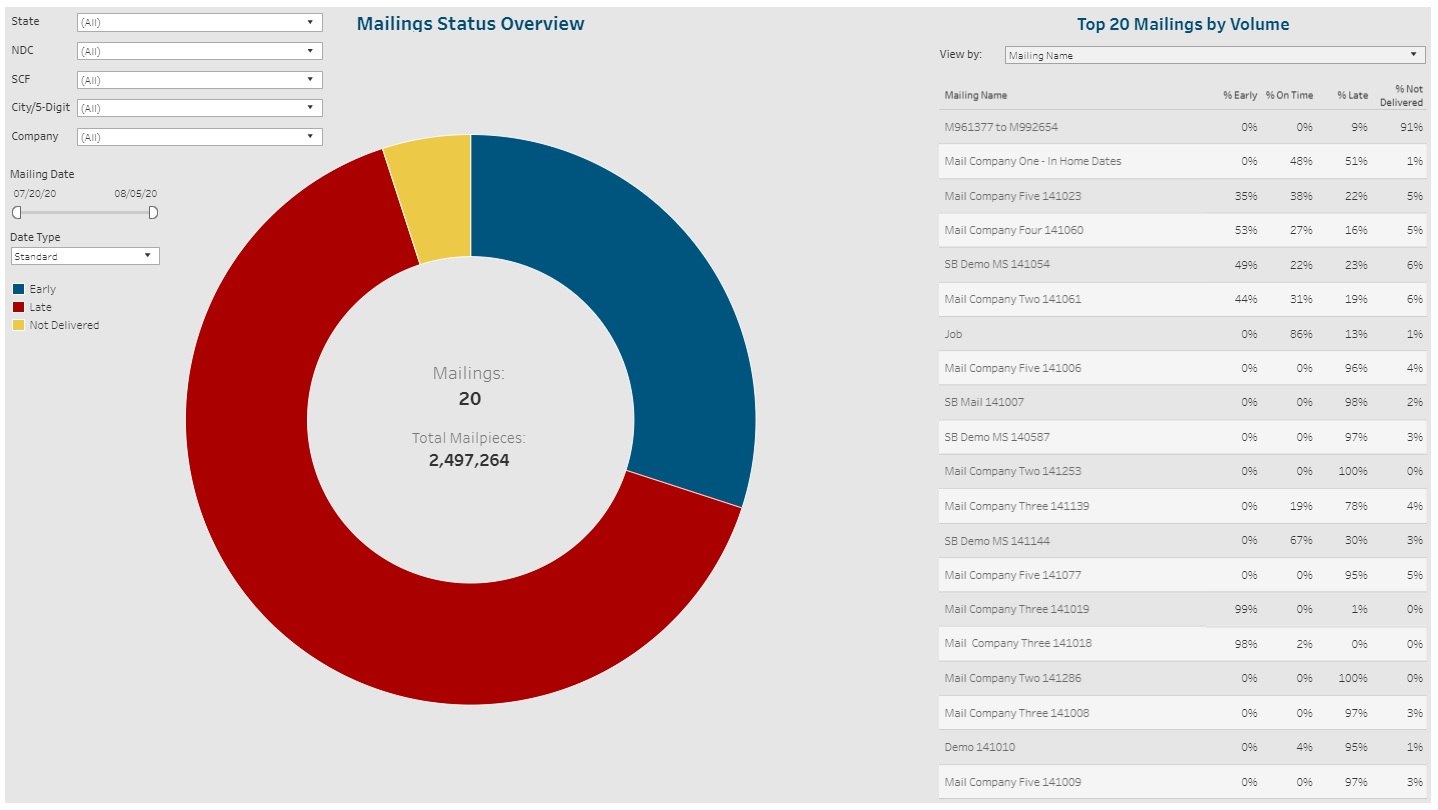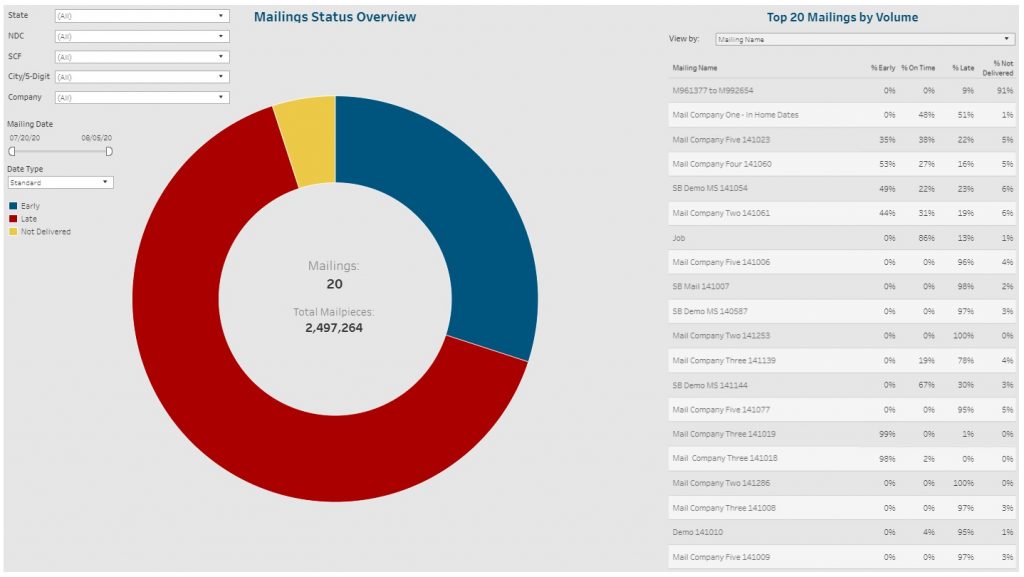 Mailing Status Overview allows users to monitor the daily delivery status of all scanned mail, as well as view destination metrics for all In-Home vs. Standard Mailings.
Mailing Metrics Report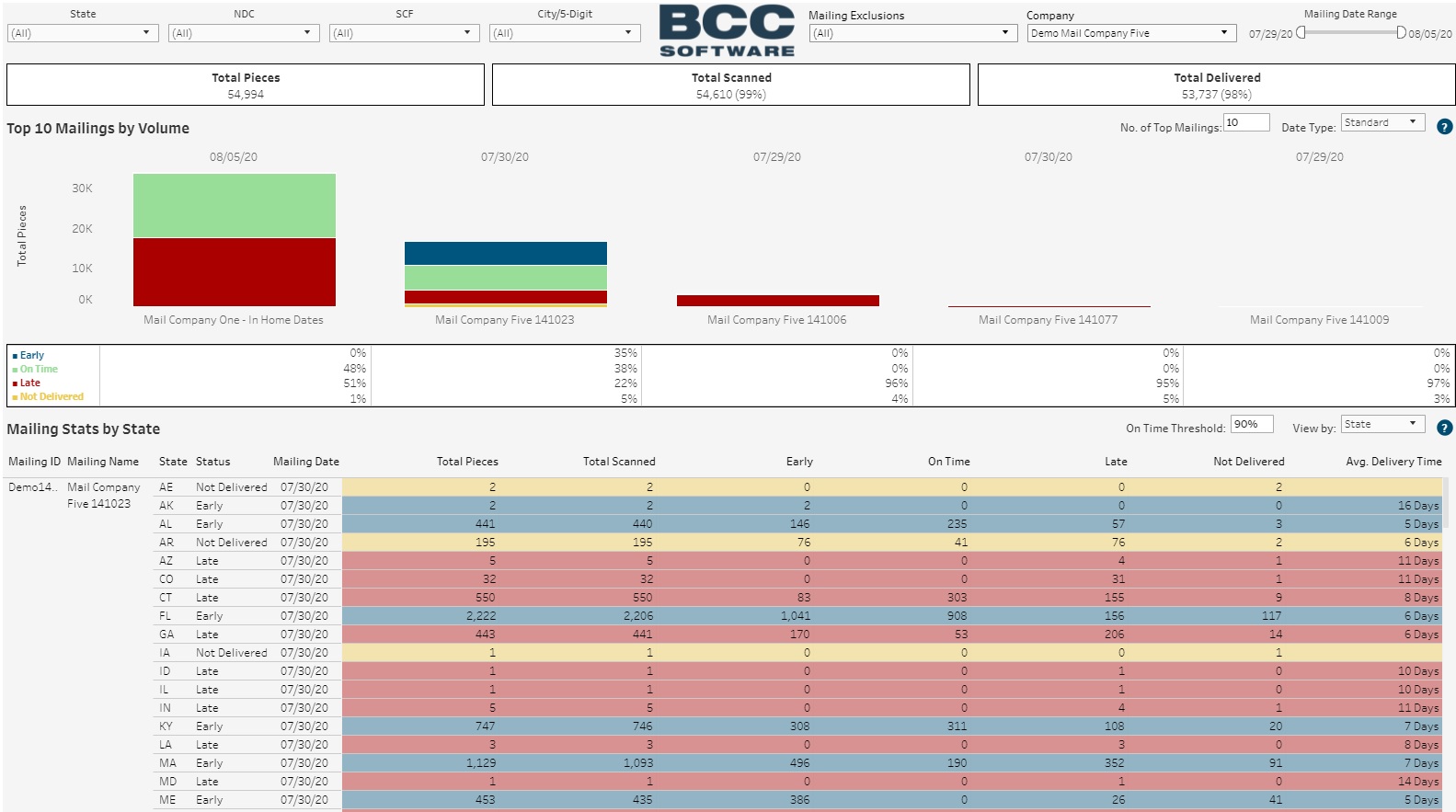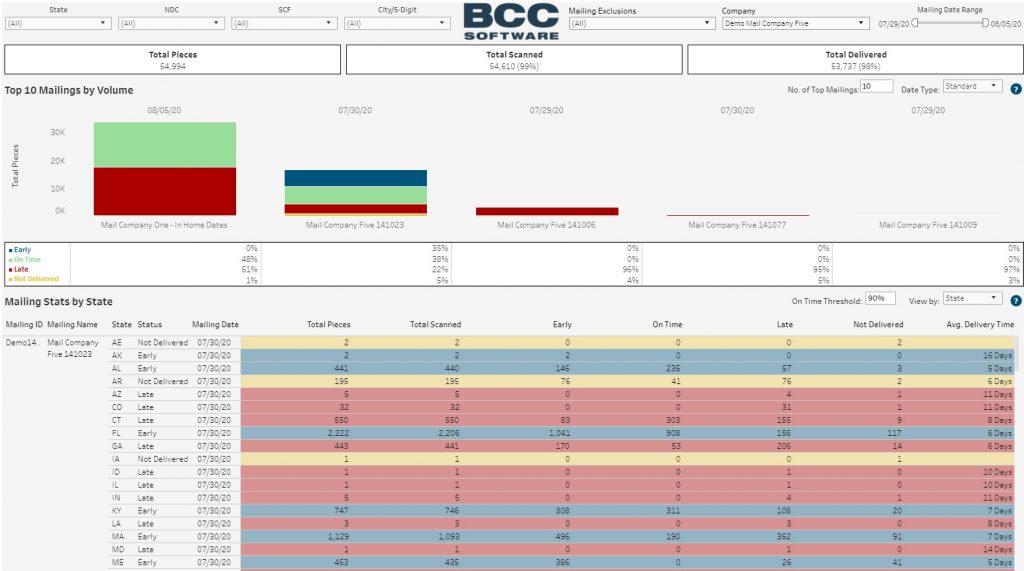 Looking for a comprehensive view of inflight delivery status with industry metrics? The Mailing Metrics Report delivers, complete with average delivery time by state, distribution center, and ZIP Code, and enables end users to create their own threshold for what "on time delivery" means.
Mailing Block Chart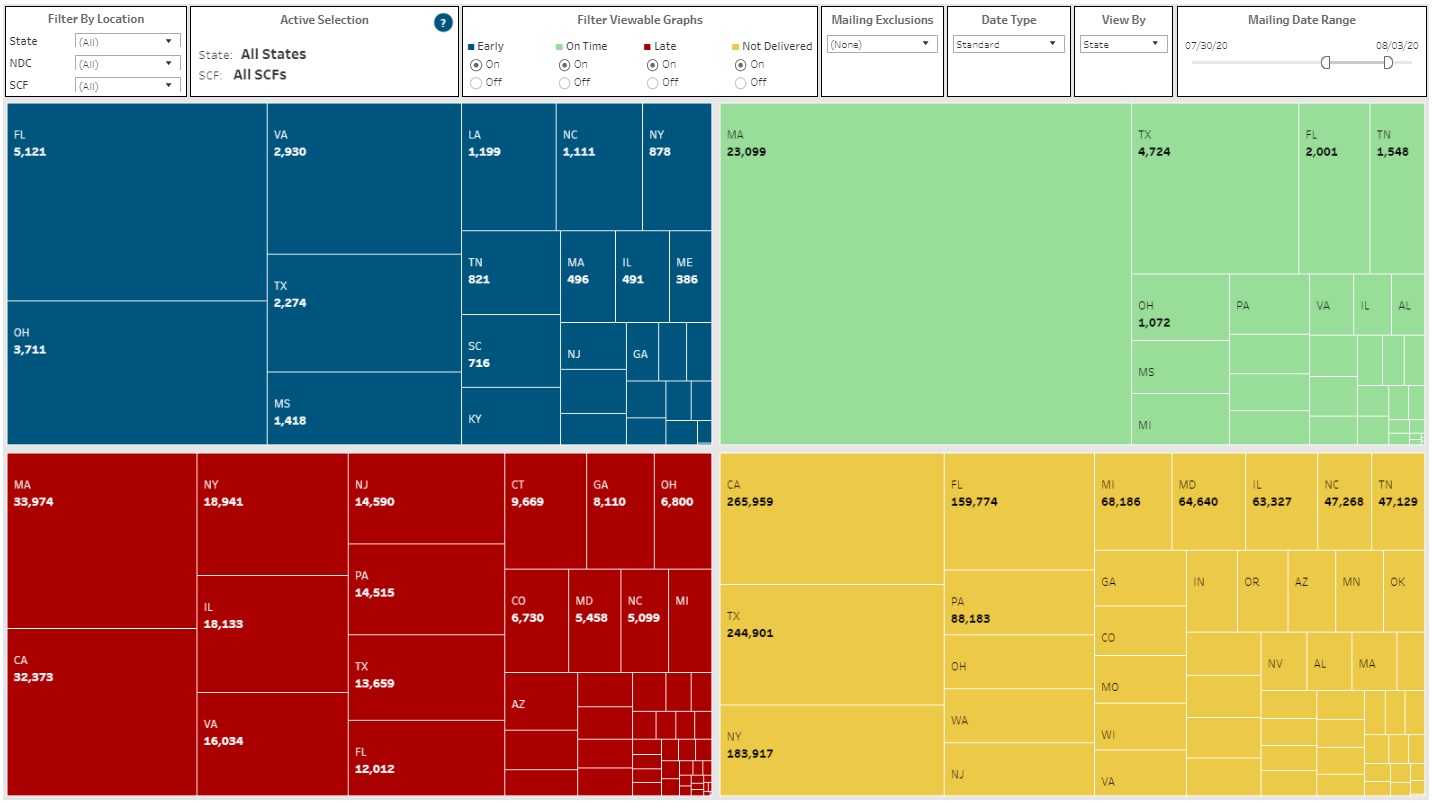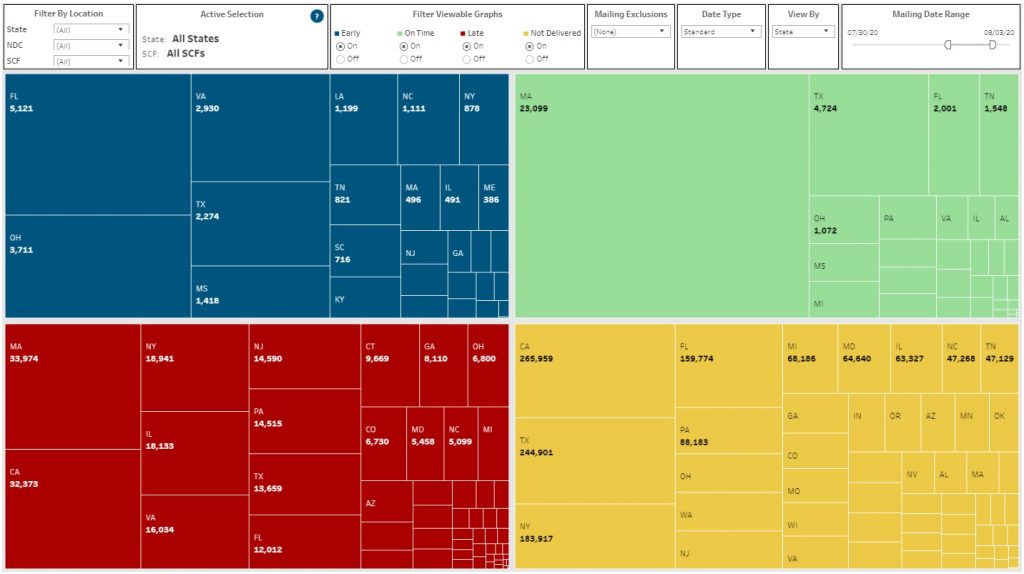 Want to filter by state? Distribution Center? ZIP Code? With the Mailing Block Chart, you can – as well as by City or Standard vs. In Home Mailing. In addition, there is a catalogued view of Early, On Time, Late, and Pending deliveries by state.