Data Points with Chris Lien Video Released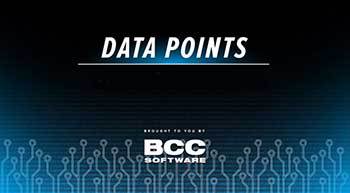 In last week's latest installment of Data Points, Chris shares that 87% of mail is now Full Service IMb capable. Indeed, the Intelligent Mail barcode is transforming the mailing landscape and opening up exciting new opportunities for mailers to provide unprecedented insight into the mailstream.
At the end of the video Chris shares an offer related to a trial of BCC Mail Manager and our IMb tracing service, Track N Trace. We recognize many eBulletin recipients are already BCC Mail Manager users. If you already have BCC Mail Manager, but are interested in a trial of our Track N Trace service, please let us know at marketing@bccsoftware.com.