Transferring Data Marketing Services Jobs Using HTTPS
Within BCC Mail Manager™, there is now a HTTPS (Hypertext Transfer Protocol Secure) file transfer option for securely uploading Data Marketing Services jobs. This method of transferring was implemented for several reasons:
Added Security – BCC Customer Portal authentication is used
Firewall Friendly – It uses single inbound port, which many firewalls allow by default
Accessibility – HTTPS can be accessed from any platform such as desktop, server, or mobile
The HTTPS file transfer option is available in BCC Mail Manager by clicking on Configure > Preferences > Data Services > Use HTTPS with BCC Customer Portal authentication.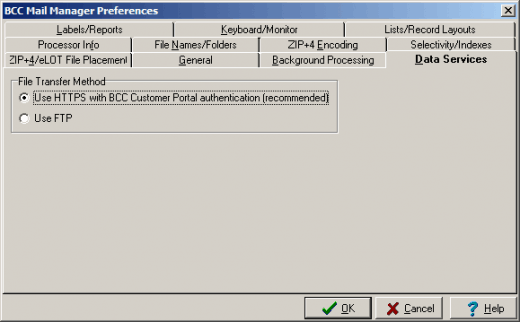 For further information, please contact Data Marketing Services at 1-800-337-0372.