An Update on 2021 and 2022 USPS® Promotions
As June comes to a close, we are now halfway through 2021's USPS promotions. On May 28th, the 2022 promotions were filed with the Postal Regulatory Committee (PRC). Below are two tables outlining the 2021 Promotions and comparing them to the proposed 2022 promotions.
These promotions represent an opportunity for mailers to integrate direct mail with new technology as well as print techniques to provide customers with engaging, interactive pieces that improve the ROI of integrated marketing campaigns.
2021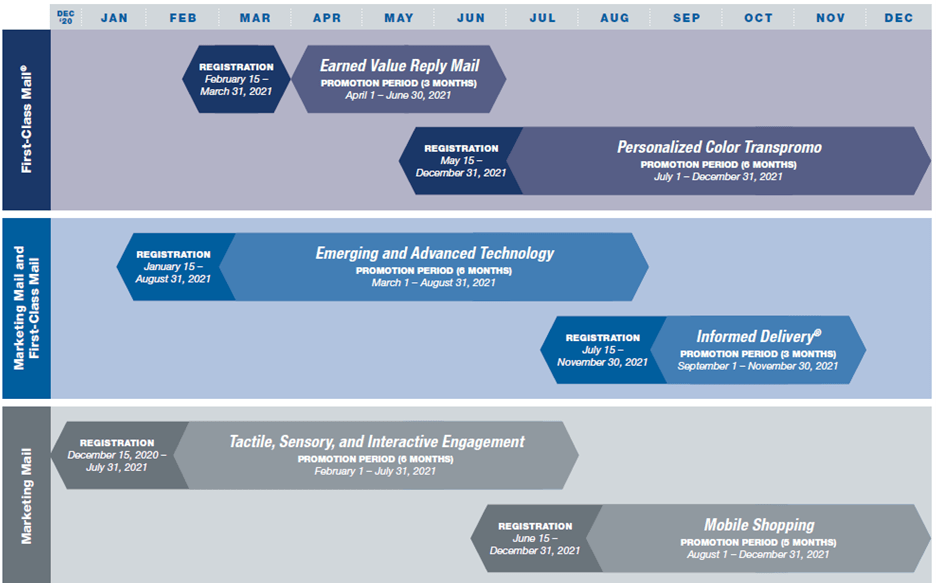 2022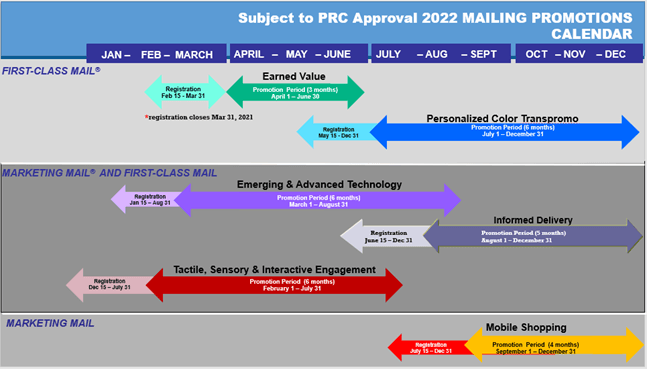 Updates on 2021 Promotions
The Tactical, Sensory, & Interactive Engagement and the Emerging & Advanced Technology promotions are both in-progress and are showing double-digit increases in volume compared to this time last year
Specialty paper is the most popular technique used in Tactical, Sensory, & Interactive Engagement. It accounts for 84% of total technique usage
A webinar on Personalized Color Transpromo is available on PostalPro
You can find more information about promotions on the PostalPro website.