Join your peers for this can't-miss event
Network with attendees and hear from industry experts. BCC Software President Chris Lien is presenting a great workshop at NPF this year. Details below.
Sharpen Your 2020 Mailing Vision
2020 is set to be a big year for the mailing Industry, are you prepared? In this workshop, you'll get exclusive insight into the state of the industry and what it means for your company. Chris Lien will discuss what's changed in the last 10 years, what's happening today, and what's on the horizon. Topic breakdown includes:
Past – Revisiting prior predictions for 2020 and evaluating how they held up; what was correct and incorrect?
Present – Discussing the current USPS and mailing industry state of affairs and what it means for your business.
Future – Preparing for the next 10 years and Chris Lien's predictions and suggestions to stay competitive in a rapidly changing mailing industry.
Don't miss the BCC Software Guide to Election Mail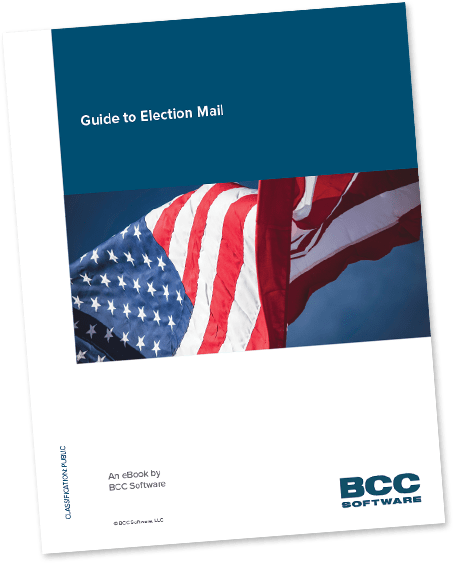 As the contentious 2020 election season arrives in full force, BCC Software is here to offer you a deep dive into election mail to make sure you are making the most out of every mailing. For example:
Did you know there's an important difference between election mail and political mail?
Do you want to learn how to position direct mail as a trusted alternative to other forms of political marketing that are susceptible to digital fatigue and fake news?
Are you ready to learn about the different ways to maximize various types of political and election mail?
Learn all about these things and much more in our Guide to Election Mail. It discusses how direct mail continues to make an impact during election seasons, and how you and your business can prepare for what promises to be a busy election year. Reserve one today by filling out the form on this page.
Get your free portable charger.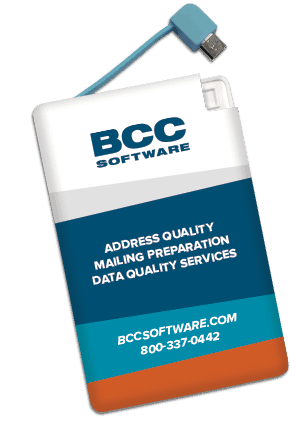 Sign up to reserve your free portable charger and a copy of our Guide to Election Mail! We'll see you at NPF!